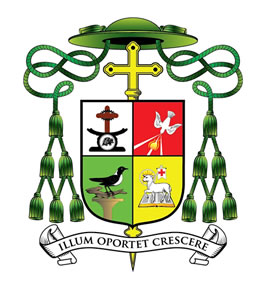 INTRODUCTION
The church by its nature and origin is intrinsically Missionary (cf. Ad Gentes, 2) as an instrument and means of salvation. This stems from the fact that its founder, Jesus Christ, had the mission of saving mankind through his passion, death and resurrection (the paschal mystery) and its sanctification in the Holy Spirit.
"In the missionary activity of the church begins the planting, then newness . The church's missionary activity does not cease but there lies upon the particular churches, the duty to continue this activity of preaching the gospel to those still outside" (A.G 6).

The seed of the Catholic Church was sown in the then Gold Coast at Elmina in May 1880 by Frs. Mureau and Murat who were Dutch belonging to the Society of Missionaries of Africa (S.M.A).

The early missionary made the effort to spread the gospel throughout the Asante Kingdom. From Kumasi, the capital and centre of the Asante Church, the faith then started spreading to other places. The next church to be established in the Kingdom was at Obuasi in 1904.